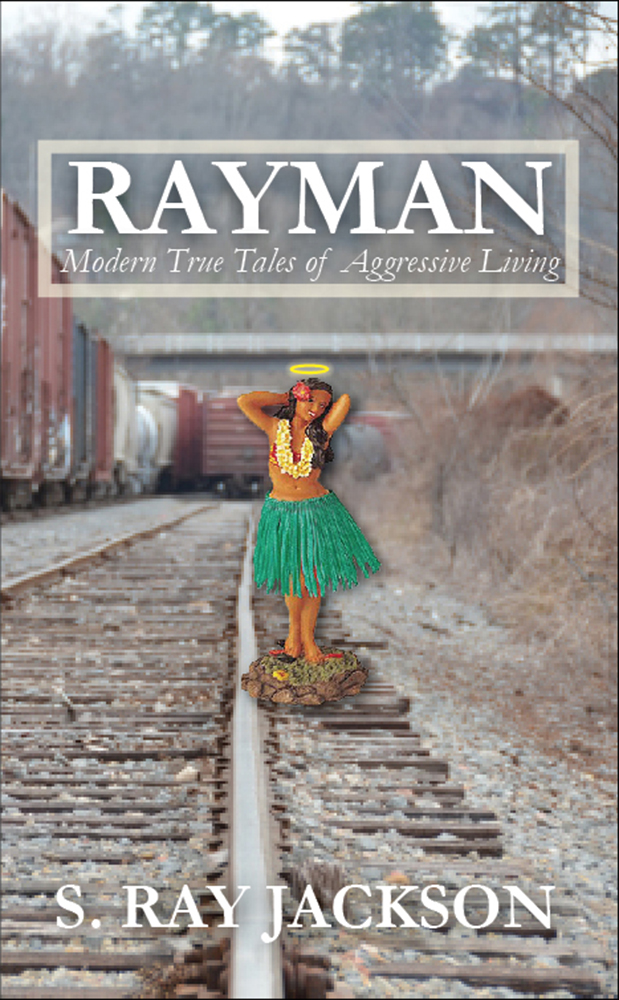 We caught up with author Stan Jackson after the recent release of his book, "Rayman: Modern True Tales of Aggressive Living." It's a book about his many adventures, from boyhood to now.
Fluent in English, Stan has, in his younger years, been known to take someone down a peg. He is well seasoned, much like an old cork; however, he embraces the future as well as appreciates the past. He has many wonderful hats but can seldom make a decision on which to wear. He likes his potatoes mashed and his trees tall. When the open road calls, he often listens with open ears and squinty eyes, much like Clint Eastwood.
Cowboy Buddha Publishing: What inspired you to write this book?
Stan: When going through a difficult patch several years ago I had one of those epiphanies you always hear about concerning mortality and a consideration of the actual quality of the life you have led. Miscues, warts and many many good times. Left turns and smooth sailing. I felt at the time it was time to document some things…while I could still remember them! Haha. You could say it was therapeutic.
 
CBP: From where do you get your inspiration?
Stan: I am very task oriented, so once I decided it was the thing to do, the process became actually fun. So…inspiration is a little bit of a complicated issue. As far as other writers and styles, I have always been attracted to the Beats, specifically Kerouac. The whole wandering adventurer concept, whose cup is never empty. I also was inspired when as a youngster of about 11, my family was on an annual vacation trip to the Ocean City, Maryland beach to meet up with some relatives from Philadelphia. I remember seeing the throngs of hippies all over the Eastern Seaboard hitchhiking and camping all along the way and thinking what a wonderful thing freedom was. A big concept to an 11-year-old. When we got to the shore, we were told they were part of the crowd heading to Woodstock. I kicked myself for not being older. 
 
CBP: Why did you think it was important to tell your story?
Stan: Important? It is certainly not important in the grand scheme, but it is good to make a mark. It is a collection concerning a regular guy driven in unusual directions. Justin Booth and I joke that I wished I had read an article by a Kerouac confidant concerning the fact he liked to stay in the corner of the bar and observe instead of participate before I wrote the book. I always operated with the assumption you had to actually do it to write about it. It would have saved me a lot of trouble. I guess I was a little misguided. But luckily I pulled up before I hit the proverbial mountain ,so I'm still here to tell the tale. 
 
CBP: Most surprising thing you think your book reveals about you?
Stan: I realized how quickly a person can shift gears from being a total cold-hearted jerk to one compassionate SOB. I love dogs but cats not so much. I still cry watching the "Wizard of OZ," but at the beginning when in sepia tone, not the end. Guess it reminds me of something…
 
CBP: What do you hope people take away from your book?
Stan: Every life, no matter how seemingly insignificant, touches others in many ways and is very much worth living.