We enjoyed another fine weekend taking in the Arkansas Literary Festival offerings this weekend in the beautiful, up-and-coming downtown Little Rock.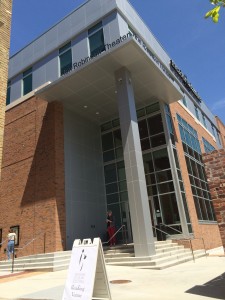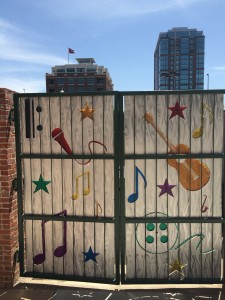 Two years ago was our first visit to the festival – just before we published "Tales from the Trails of a Rock 'n' Roll Bus Driver." We ran into author/indie publisher Darcy Pattison again. At the 2012 festival, we jotted down nearly every word she said during her panel discussion. She offered sound advice for independent publishers like us. This year, she had even more inspiring advice plus more books surrounding her – a true sign of her individual success.
Most of the sessions are free and are an invaluable resource for writers, editors, publishers, readers and pretty much anyone associated with the written word. I know we're not the only indies forever grateful for the festival.
The main attraction was prolific writer Catherine Coulter. She's only published 71 books! Her "Kill 'Em Clean" forum might have just saved everyone in the room from grammar pitfalls in the future. Next time we're editing, we'll keep in mind, "Don't make me throw your book across the room because of bad grammar." She provided a good example of how to be when you're of high caliber in the book world. She was personable (shaking everyone's hand and asking our names before her forum), witty, engaging, confident but able to laugh at herself. We're happy to have met her.
A good weekend with a little adventure added to our belt and more wisdom gained.
On another note, you'll notice it appears we haven't blogged in more than a year, which isn't the case. We had a technical snafu that caused some of our content to be deleted. Very unfortunate. We're working now to ensure it doesn't happen again.